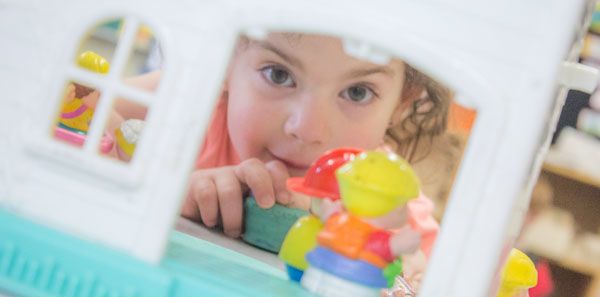 Circles offers programs for multiple age groups, including infants, toddlers, preschool age, and school age.
Infants receive bottles, food, diaper changes, naps, and play on an as-needed basis and as directed by parents. Older infants may follow the toddler schedule.
Full day option is available for enrolled school-aged children on any non-holiday, public school half-day, or closing due to professional development on a limited basis. In the event of an early public school dismissal i.e. snow or emergency, our best efforts will be made to provide child care.
Hours of operation are year round, Monday – Friday 6:30am to 5:30pm. The Before and After School programs are closed when public school is open.
When there is no school, a schedule is put in place that includes group time, gross motor activities, large group games, cooking, crafts, art, drama, music, and small group play.
Holiday Hours
New Year's Day

January 1*

Martin Luther King Day

Third Monday in January

Presidents Day

Third Monday in February

Easter Holiday

Friday before Easter

Patriots Day

Third Monday in April

Memorial Day

Last Monday in May

Independence Day

July 4*

Professional Development Day

Last Monday in August

Labor Day

First Monday in September

Columbus Day

Second Monday in October

Veteran's Day

November 11

Thanksgiving Holiday

Fourth Thursday & Friday in Nov.

Christmas Break

December 24* - January 1*
*If holiday falls on the weekend, the holiday is recognized on the nearest weekday.