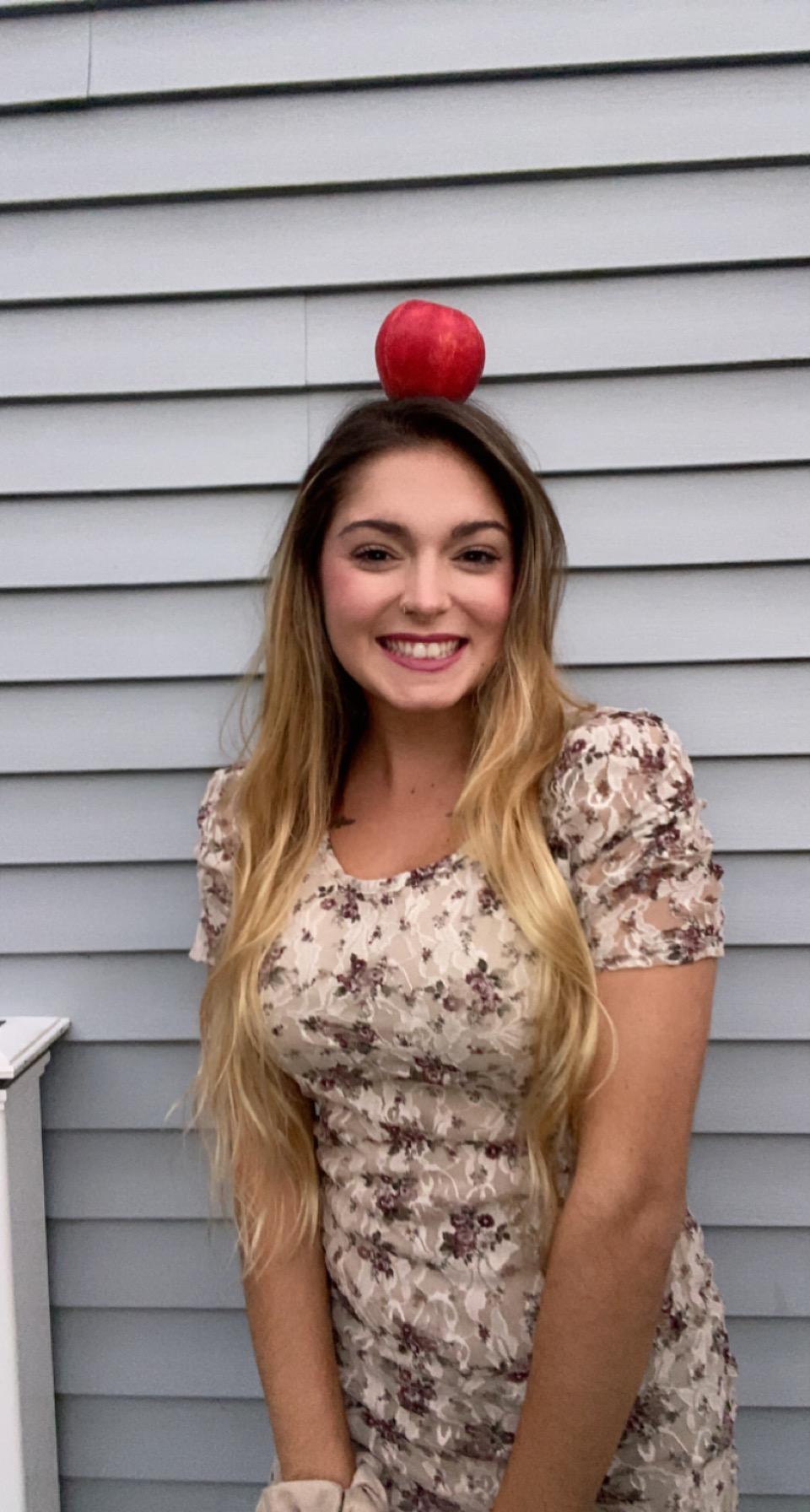 Grace Hopkins
Miss Grace knew she wanted to be a teacher the moment she stepped into the preschool environment. She said, "I knew, this is it! One hundred percent, I want to work with children and be a teacher". Grace shares that the most important component in a classroom is, "working hand-in-hand with family to do what's best for the child". Grace ensures that children's social and emotional growth is the primary focus in the child care and asserts that feeling loved, secure and safe allows the child's focus to be on learning. Grace says, I believe children learn best in an environment that is both teacher-facilitated, and child-directed. This gives the child a sense of independence, yet also lets them know that there is always going to be help when it's needed.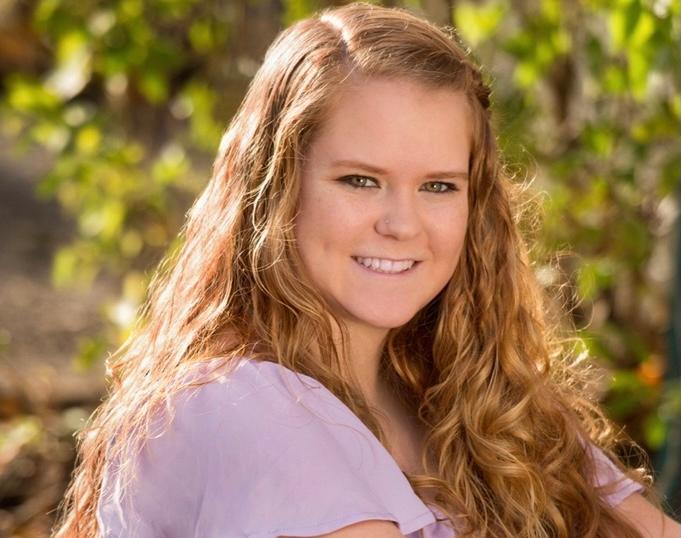 Kelsey Graves
Kelsey Graves is a college student attending QCC and is working towards a degree in Early Childhood Education (ECE). After QCC Kelsey plans to attend Worcester U. to pursue a BA in ECE. Since graduating from Millbury High, Kelsey has worked in a variety of preschool settings. Kelsey says, "I always knew I wanted to work with children."
Kelsey has a strong work ethic and brings organization and professionalism to the classroom. She is playful and joyful and has a servant's heart; she is a team player. Kelsey strongly believes "kindness is important because it helps children develop in important ways through positive interactions".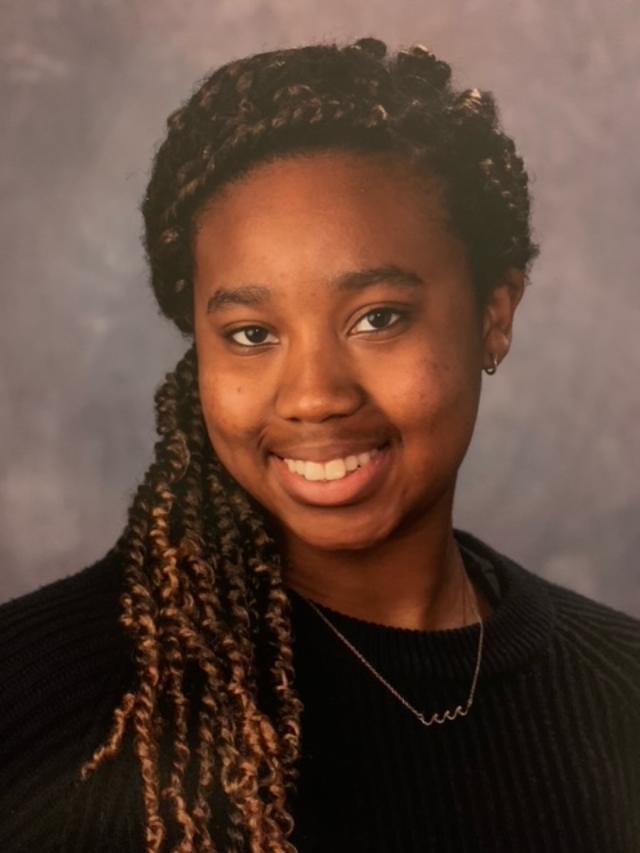 Michelle Cherfils
Michelle started out at Circles as a housekeeper. As one staff person put it, "Michelle is one of the most responsible high school students they ever met. Her attention to detail, reliability, work-ethic and sweet demeanor led to a promotion to the school-age classroom.
Michelle has the ability to fit into whichever classroom where she can be of assistance. Michelle shared that a favorite thing about working with school aged children, is the many different personalities. With regard to preschoolers, Michelle respects and enjoys their independence and how some of them strive to do things by themselves. Talking about the pre-kindergarten class, Michelle shared that she appreciates their developing sense of humor. Michelle herself laughs often with the children and staff; she is quiet yet dynamic and a vital part of the staff.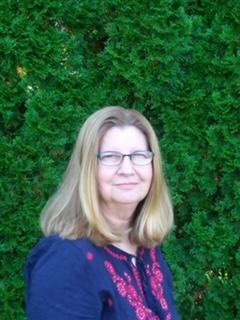 Linda Baillie
Over the course of her career, Miss Linda has worked in almost every age and grade level. Emigrating from Glasgow Scotland when she was ten years old, Linda went on to attend Boston College where she obtained a BS in Math. Linda began her career as a software engineer and later took time off to raise her children. When her children were older, Linda wend back to school to obtain her teaching certification in Math while working a job teaching Math in High School and later, in Jr. High School.
Linda was recruited to work at Circles at the emergence of Hybrid and Remote Learning during the 2019/2020 school year. Circles was an Emergency Essential Employee child care program and Linda became a crucial component to the success of a program that encompassed several towns, multiple grades and a myriad of learning needs. Under Linda's supervision, the program thrived. When asked what she enjoyed about teaching in the remote learners program, Linda replied, "I appreciated the variety of personalities of the children and how they each adjusted to the remote learning situation."
After the school aged children returned to public school learning, Linda taught in the Toddler and then Preschool Classrooms. Linda says she observes and appreciates how intelligent the children are. Says she, "They may not always speak clearly, but the intelligence is fascinating and it is wonderful to work with such a variety of personalities and intellects."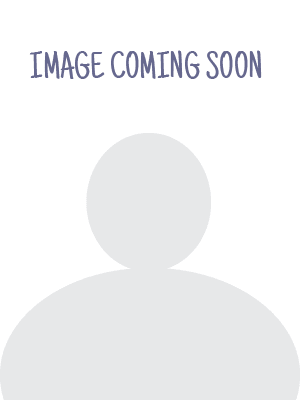 Isabella Rogers
Isabella began at Circles as an intern from Notre Dame Academy. She so impressed the administration and was so loved by the children that she was hired as a teacher. Isabella, "Bella", is now a college student at Assumption University where she studies Psychology and Child Development. She says she wants to be either a Teacher or a Counselor to children.
Bella excels in patience, kindness with an intuitive sense of what a child needs. When asked about what she most enjoys about working with children at Circles, Bella replied, "I like being able to make a difference, eve if its small, in the children's lives". Isabella has always loved art and music and enjoys bringing art through projects and music through activities into the classroom. Bella says she, "likes working until closing so she can interact with parents by telling them about their child's day; it's nice to see the reactions at pick-up".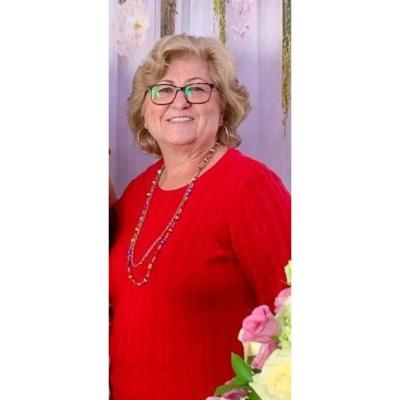 Zenilda Sousa
Zenilda, "Z", is originally from Brazil where she was the Principal for a child care center for three years. Miss Z has an undergraduate degree in education and holds Masters Degrees in Special Education and Religious Education. In addition to English, Miss Z is fluent in two other languages.
Z works in the Toddler Classroom where she brings humor and wisdom. Her patient and playful demeanor keeps the children engaged in learning through play. Zenilda shares, "I try to make them happy all the time. I try to be the Grandmother to them; I really love the kids."
Zenilda's family has a rich heritage of education and work. Miss Z shares that she was married over 40 years to Gordon College Professor, Dr. Roberto Sousa. They have two married children and eight grandchildren. Their son was a lawyer and is now a Pastor, their daughter- in-law is a teacher, their daughter is a Psychologist and son-in-law is a banker. Two of Zenilda and Roberto's eight grandchildren attended MFC Nursery School.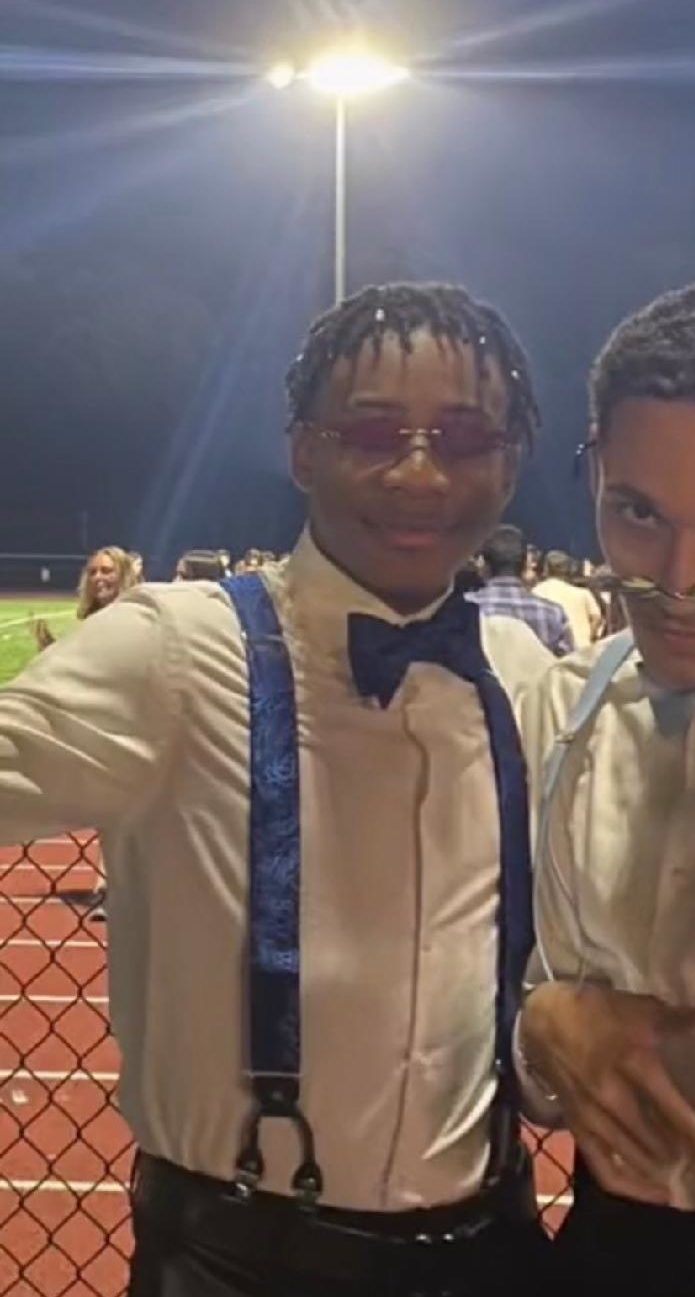 Eithan Bichotte
Eithan works with the School Aged Children (SAC). Eithan will tell you that he "strives to be a good role model for others, including the children his family fosters and the SAC". Eithan says, "As a teacher I like to revisit my own childhood by playing games with the SAC". Eithan explains that one of his skills is that he is able to teach the children empathy and inclusion. When he sees the children not cooperating or excluding someone, he tries to help them see things from the other person's point-of-view and to empathize with and ultimately include them in play.
One personal thing Eithan would share is his love of and skill in computer science. In the fall of 2021, Eithan will attend University to major in computer science. His interest in computers began when his father and cousin built a computer with him. Since then Eithan has branched out to build computers, and design and write software. Eithan's innate charisma makes him a favorite teacher with students and staff.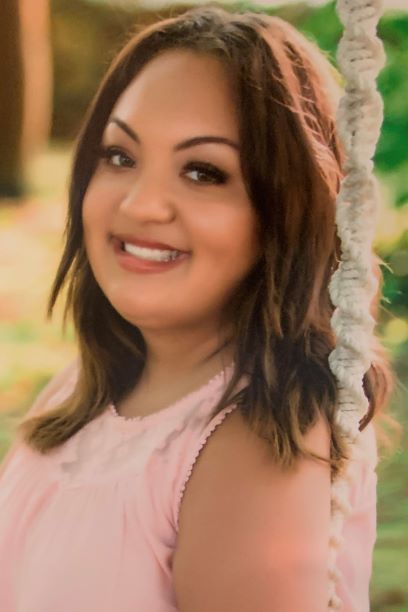 Makayla Davis
Makayla Davis works in the Toddler Classroom in the afternoons, summers and school vacations. She brings an abundance of patience and kindness to the toddlers in her care. Makayla has a strong work ethic and can be depended on through thick and thin. She enjoys doing art projects with the children and creating artistic bulletin board displays.
Makayla is a friendly person who enjoys spending time with family and traveling. Makayla has traveled to Florida where her three adult sisters live. She has traveled to Louisiana and Mississippi with The Lord's Builders, (TLB) a mission group out of Millbury Federated Church. TLB, for over 20 years, have traveled down south to rebuild or repair churches burned down through racial hate, devastated by floods or ravaged by time. In the fall of 2021 Makayla will attend college to study business management with a minor in hospitality.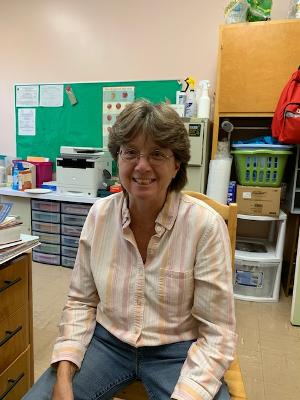 Darlene Ledoux
Darlene attended Northeastern University and Worcester State University. Her experience includes public school teaching where she worked in preschool and kindergarten classrooms. Darlene brings a wealth of expertise in social skills and behavioral plans, kindergarten preparedness curriculum and data gathering for scaffolding student's individual learning. Darlene uses humor to maintain order in the classroom which allows children to explore, learn and thrive.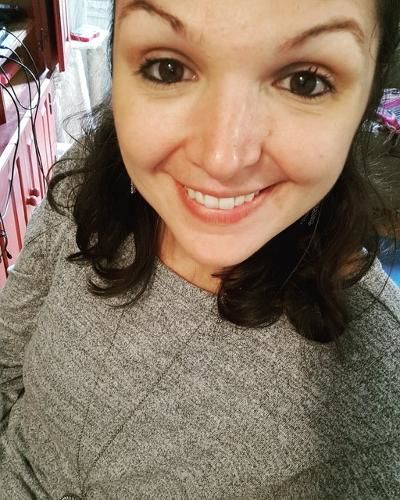 Cheryl Collazo
I am a born-again Christian, I believe in Jesus. I believe God lead me here to this child care center where I started as an infant teacher. I felt led to move on to become a preschool teacher. In the preschool, I am good at relationships with the children. I bring love and joy to the classroom. I like being able to help children learn. It is nice to see them grow and learn new things; I get excited when I see them learn new things. I have a love of family and it is my goal, as I care for the child, to care for the whole family.
I've been married a long time and we have two children.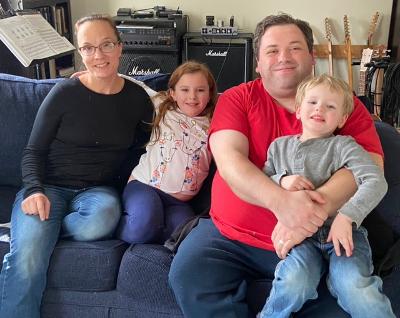 Jessica Lefrancois
I am a Christian. I am married to David, and we have a daughter, Evelyn and a son, James.I've been in the field of early childhood for over 15 years and have taught all age groups including, infant, toddler, preschool, pre-k and school-age.
I have two degrees: an Early Childhood Development Associate Degree from Northern Virginia Community College and a BA in Early Childhood And Youth Education from Becker College.
I love what I do, there isn't anything else I would rather do.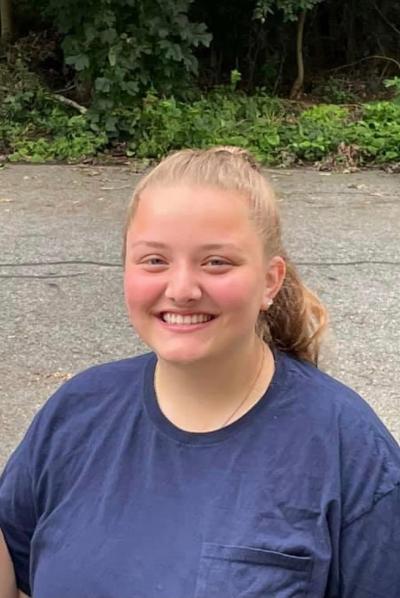 Lexianna Wheeler
Lexianna Wheeler grew up in Webster and came to work at Circles in October of 2020. Lexi has her Teacher Qualification from Quinsigamond College. Lexi's favorite thing about working at Circles is "watching the children grow and teaching them new things. In the words of the Director, "With her naturally kind demeanor, Lexi has perfected the art of patience, gentleness and attentiveness in childcare. Though one of the youngest teachers, Lexianna is a model of exceptional infant caregiving."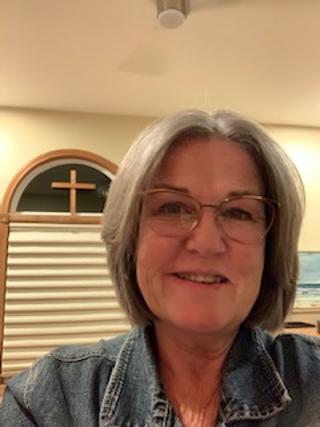 Kelleigh Gilfoy
Circles Co-Director
Kelleigh's life philosophy is to "love the Lord my God with all my heart, soul, mind and strength and to serve God by serving others". She holds an undergraduate degree is in Early Childhood Education and a CDA from Wheelock College and a Master's Degree in Education from Cambridge College. She has been teaching for 40+ years, is Director II certified and is certified in Infant, Toddler, Preschool and School-Age childcare. She Directed UMassMemorial Child Care Services for 13 years and ran Becker Collage Teacher's Laboratory School. In addition Kelleigh taught many years as an Adjunct Professor, covering many courses such as Developmental Child Psychology, Philosophy of Ed., Infant/Toddler Curriculum and Arts in Education. Kelleigh holds a Class B drivers license and trained on a public school route in order to drive the MFC bus. Her belief as a Director is that "teachers make or break the classroom thus my job is to do what I can to help staff succeed". Kelleigh's favorite classroom activities are story-telling, singing and action games.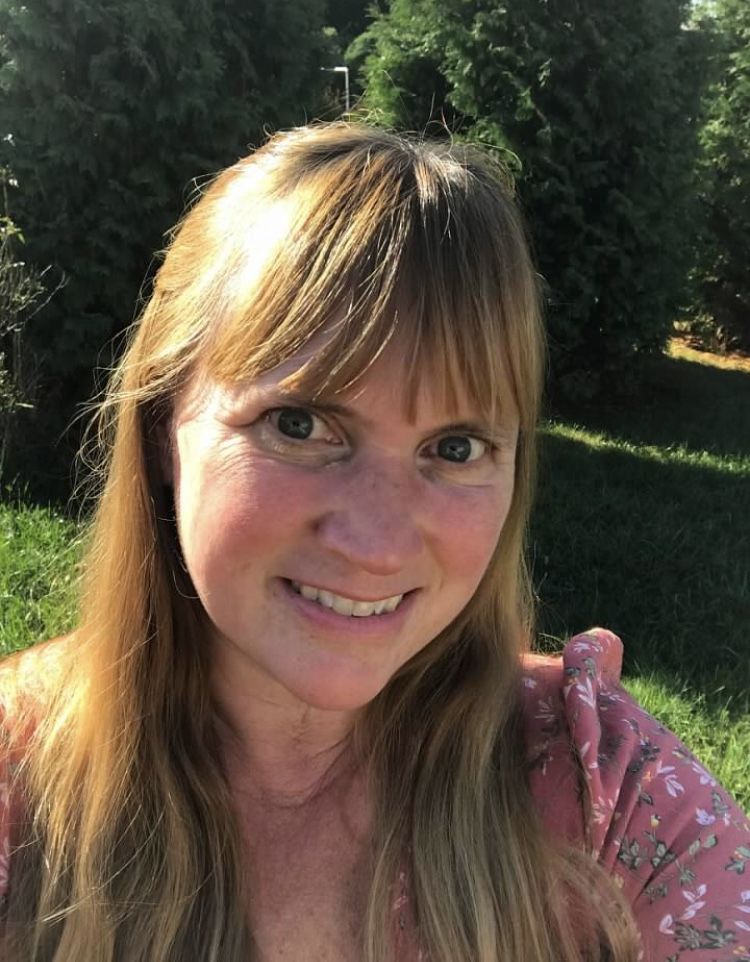 Karen Baldwin
Circles Co-Director
Karen lives in Worcester. She has a B.S. in Early Childhood Education from Framingham State University. She worked as a Preschool teacher, Kindergarten teacher, and Director for many years before becoming Director of the Millbury Federated Church Nursery School, which she was for 10 years. Karen has wanted to be a teacher since elementary school, and her favorite activities in the classroom are music and art.
Karen's family have all been involved with local theater groups over the years, including running a youth program with her husband for many years. Now that the children have grown, they still run a summer program in Fitchburg; and enjoy attending performances frequently.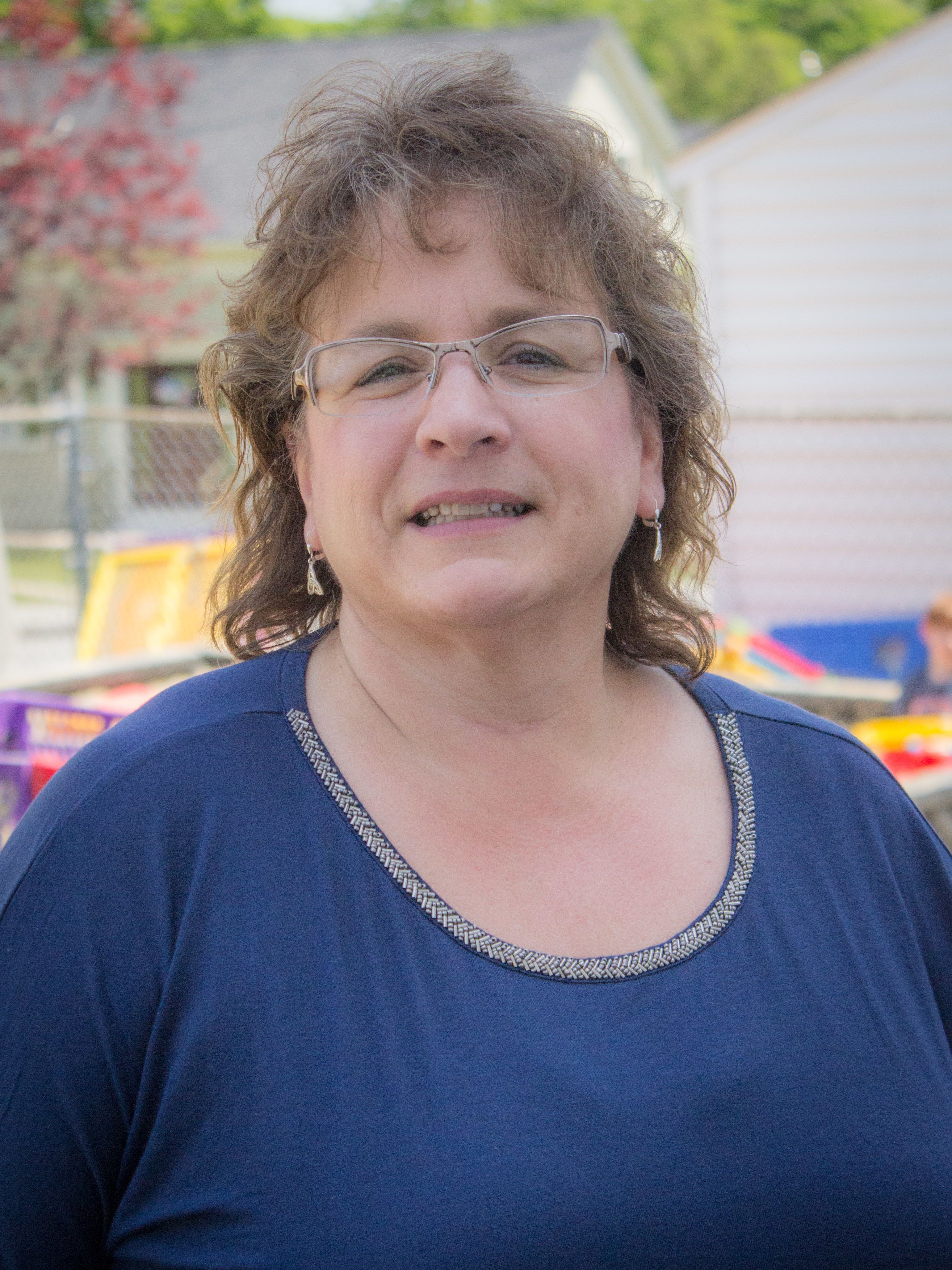 Susan Irr
Preschool Teacher
Susan lives in Millbury. She has a B.S. in Early Education with a minor in Special Education with Young Children from Fitchburg State University. She started as a bookkeeper in 2001 and worked as a Substitute Teacher covering the preschool classrooms while her children were in Elementary School. Then this led to a teacher's position where she has been for the past 15+ years. Susan got into teaching because her brother and older sister were teachers and she used to play school all the time. She has a passion for younger children to see how they can be creative in their art work and give them the experience to learn new things. Her favorite activities in the classroom are art projects and hearing stories that they create.
In her free time Ms. Sue likes to do puzzles and work in her gardens. She spends time with family and friends and has started kayaking the past few years.
The one thing Miss Sue would like people to know about her classroom is, "that we always welcome parents to visit and volunteer. We are open to suggestions and are willing to give anything a try. We show our art work throughout our classroom!"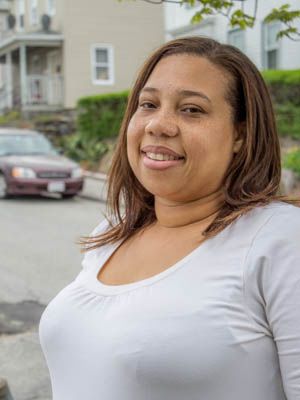 Marie Cadet
Toddler Classroom
Marie shares that she was born and raised in Haiti. She moved to Florida at the age of 21 where she went to school for accounting and worked in the business field. She has 3 children. When Marie's youngest was 4, she moved her family to Millbury and started attending the Millbury Federated Church, where she discovered the Learning Center. God moved Marie and her children for a reason; God does beautiful things when we have faith. Her plans now are to continue to love, care for and mold God's children. Marie speaks three languages fluently and is a bit less fluent in a fourth language. Marie was one of the original teachers when the child care center was named "Joining Hands" and became an integral part of the merge between the pre-existing Nursery School and the child care center, to become what is now "Circles". Pastor Cliff taught Marie to play guitar and she now leads the children in sing-alongs. Marie's intelligence, wisdom and expertise with children make her an extraordinary teacher and support to families.